Durgod Taurus K320 Nebula – Review
I recently got my hands on the Durgod Taurus K320 Nebula, and after using it for a few weeks, here are my thoughts and impressions of the keyboard. The Durgod Taurus K320 Nebula is a RGB backlit TKL (Tenkeyless) mechanical keyboard, with silenced Cherry MX linear switches. This gives the keyboard a high quality look and feel while being comparatively silent at the same time.
The Durgod Taurus K320 Nebula is a sleek and compact keyboard, without a numpad, but it does not feel cramped. In fact the ergonomics and quality of the keyboard are what I appreciate the most. It's a heavy and solid keyboard and weighs just under a kilogram.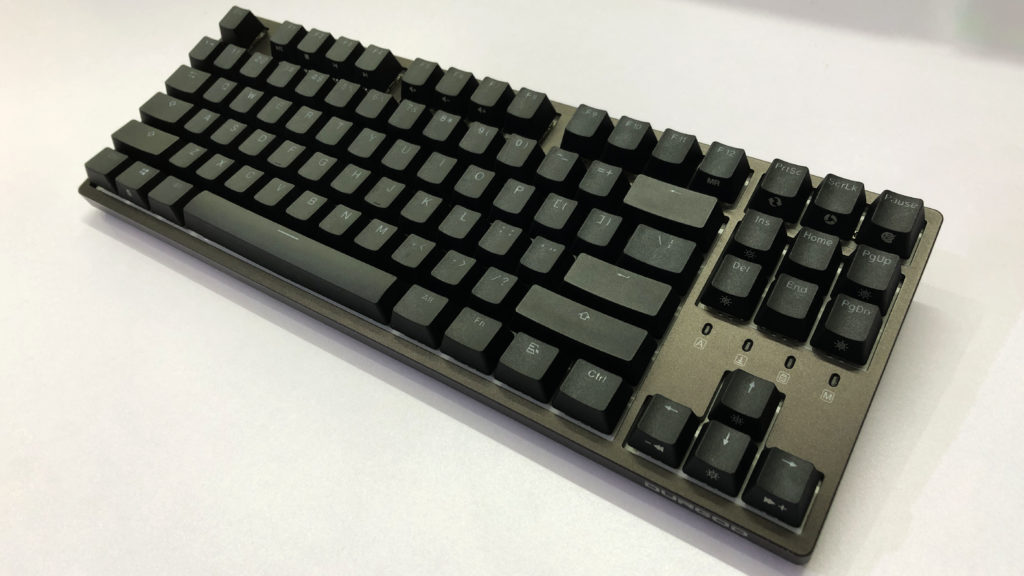 The bottom of the keyboard has strong rubber grips that keeps it from slipping, and has flip out stands if you like to keep the keyboard at an incline. Another feature to note is that the flip out stands have to levels of heights it can rest at, so that you can adjust the incline as you see fit. The keyboard already feels a bit lifted at the top end by default and giving the users the option to choose between two additional levels is a good feature.
The Durgod Taurus K320 Nebula connects to the PC via a detachable USB Type-C cable, which is more reliable and faster. The cable itself is rubberised and feels strong. Another thing to not is that the connection port on the keyboard has a support ridge just outside to hold the USB cable, and reduce stress on the port itself. These tiny details add a lot to the overall quality and durability of the keyboard itself.
When it comes to gaming, the Durgod Taurus K320 Nebula is a really good choice. It has a bunch of features which both casual players and enthusiasts will appreciate. It has full N-key Rollover, macro recording, full programmability, true per-key RGB backlighting with surface mount LEDs, linear switch options, ability to disable the Windows key, a 32-bit ARM processor and 1000Hz polling rate for lower latency communication over USB. Overall, pretty damn great.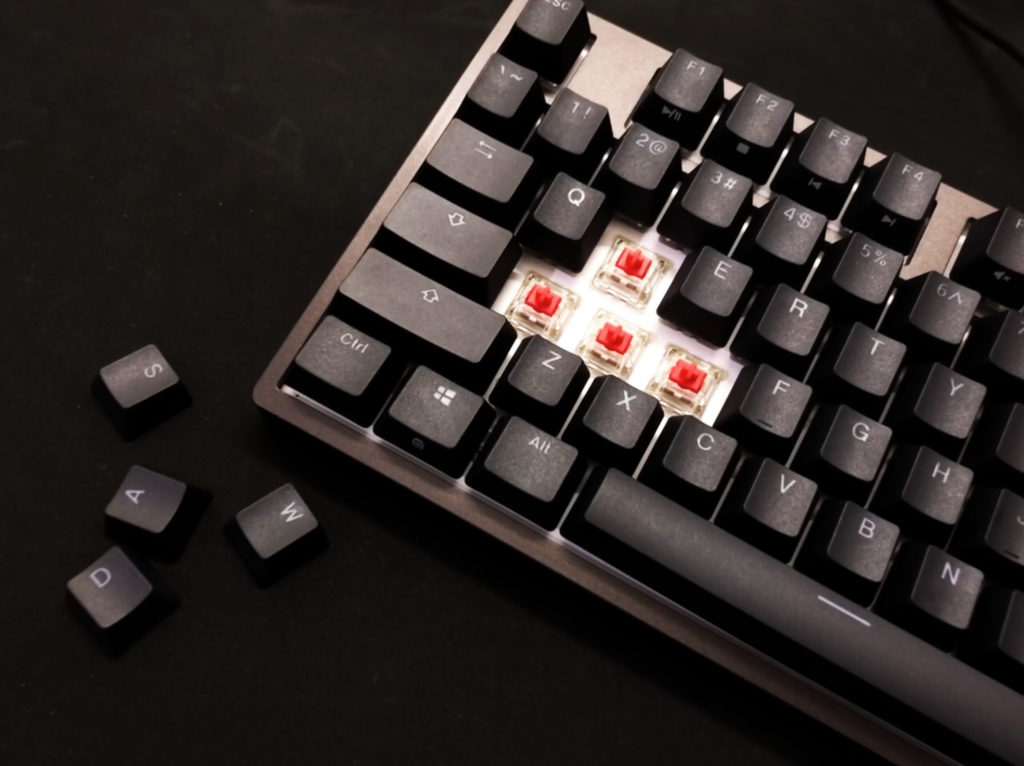 I really like the look and feel of the keyboard. It has a dark gray base, with black keys, and it's a neat aesthetic. It has an array of RGB profiles, named as such in the manual – Radar Mode, Wave Mode, Nebula Spectrum Mode, Breath Mode, Twinkle Mode, Reactive Mode, Laser Mode, Ripple Mode, Snake Mode, Typing Speed Respond Mode, and a custom mode enabled using the Durgod Software.
Overall the Durgod Taurus K320 Nebula is a really high quality keyboard that I would highly recommend to anyone looking for a new gaming keyboard.
SCORE – 9/10